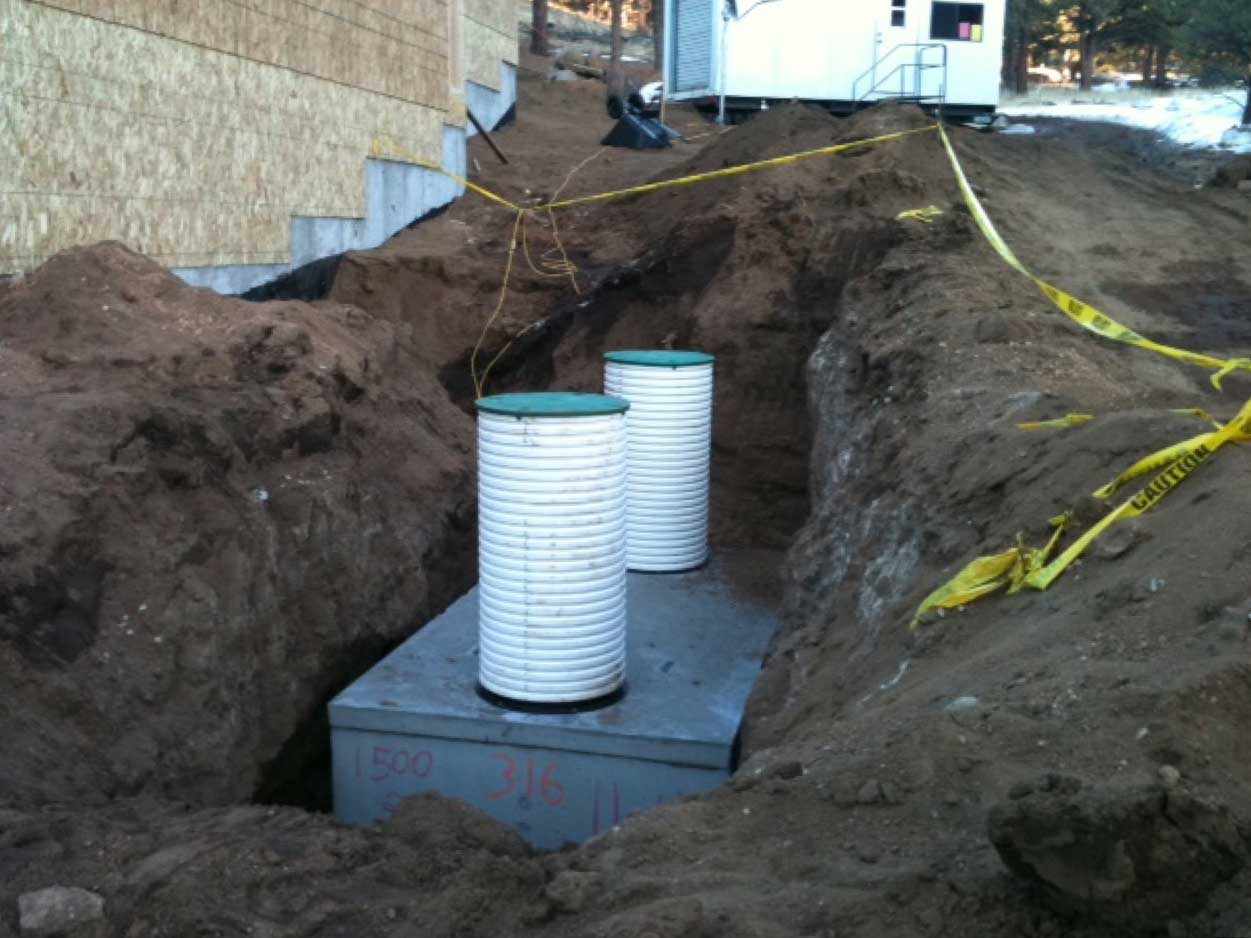 The Septic System is private underground sewage treatment plant in which sewage is collected and allowed to decompose through anaerobic bacterial activity before draining decomposed or mineralizes discharge waste into a leaching field.
Septic Systems require some adjustments to what you may flush or run through the garbage disposal.
No solids, latex, plastic, bandages, strings, cereals, coffee grounds, chemicals, Non-biodegradable items.
No handi-wipes or paper towels please!
Use Biodegradable soaps only.
No anti-bacterial soaps – and No so-called "biocompatible soaps".
No Disposable baby wipes, diapers, hand and facial wipes.
Use only toilet paper made for use in septic systems. No regular toilet paper.
Septic tank (1500 gallon two compartment tank with a model 316 dosing siphon and poly screen) was purchased from Valley Precast in Buena Vista, engineered and inspected by Jennifer Migliorato, Civil Engineer for EBWB, Inc. in Breckenridge, CO. Permitted and approved by Herb Burton of Park County Environmental Health. Maintenance of the system can be conducted regularly every four years or as needed. The septic system was inspected and pumped on 6/16/17 byChris Diethelm of Alpine Septic.
Alpine Septic – Maintenance & Inspection 
Chris Diethelm
CDiethelm@hotmail.com
PO Box 22
Florissant, CO 80816
(719) 464-4845 Ph
EBWB, Inc. (East Bound West Bound)
Jennifer Migliorato Septic System Engineer, Inspector
P.O. Box 1741
Breckenridge, CO 80424
(719) 839-1382 
Mr Pots Inc – Septic Service (Teller Waste)
38387 US-24,
Lake George, CO 80827
http://MrPotsInc.com
MrPotsInc@aol.com
Mary Jane Morris  (720) 936-6279
(719) 748-3537 Ph
(719) 748-3547 Fax
Valley Precast, Inc.
Danny Hsu
28005 County Road 317
P.O. Box 925
Buena Vista, CO 81211
(719) 395-6764
Plumber
Greg Jensen
PO Box 6393
Woodland Park, CO 80866
(719) 238-7601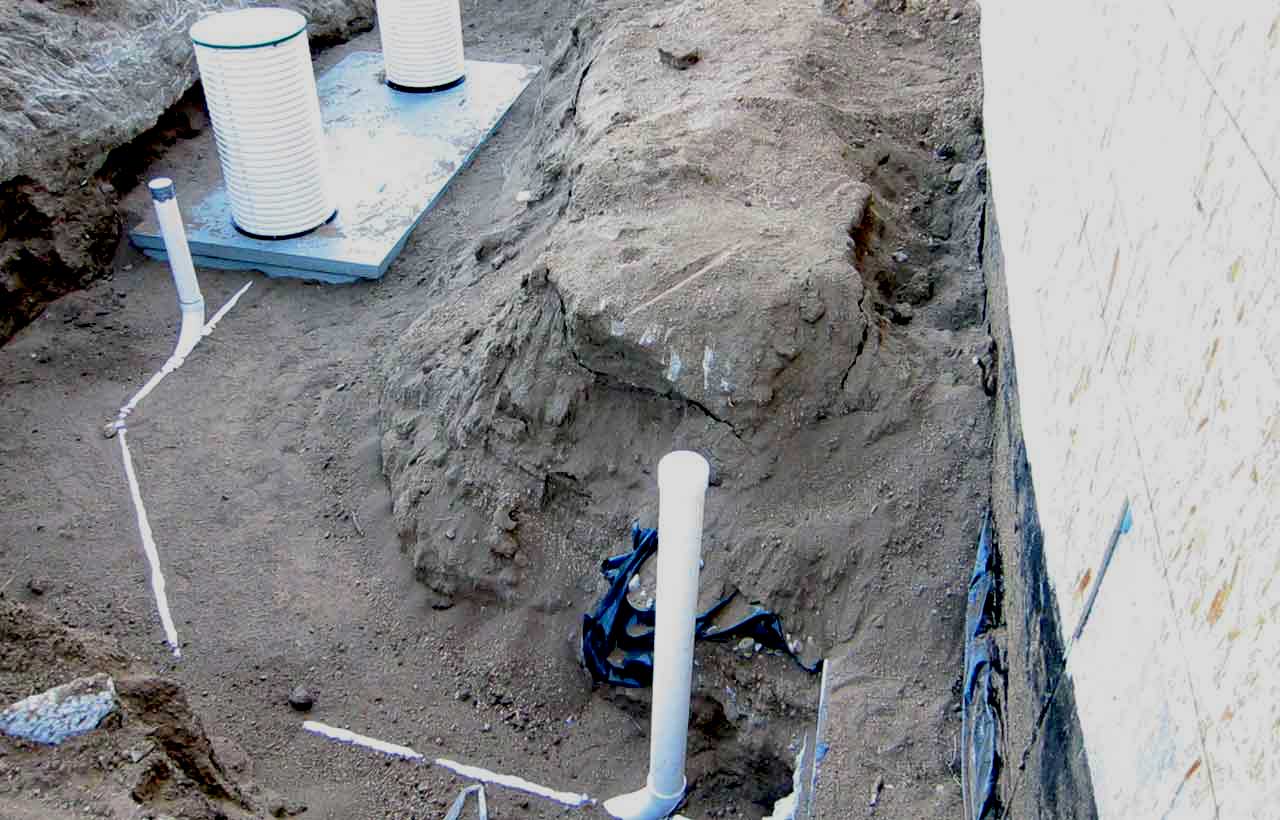 Park County Colorado – Code Enforcement/Environmental Health Inspector
Herb Burton
1246 CR 16
Fairplay, CO 80440 
Park County Colorado – Building Department
John Logan
501 Main St
Fairplay, CO 80440 
Bob O'Conner
Former Sr. Environmental Health Specialist
Park County Colorado – Enviromental Health
1246 CR 16 PO Box 216
Fairplay, CO 80440