Global Propane is the currently the preferred propane vendor, David monitors the tanks and refills them as needed. The propane supplies the Triangle Tubes Boiler, Snowmelt Boiler, Stove, Ovens, Warming Tray, BBQ, 20kw Generator and Fireplace.
Global Propane
A Johnson Bros. Propane Co.
Mr. David A. Johnson (Owner/Manager)
(303) 660-9579 Cell
PO Box 583
74 Conestoga Rd
Franktown, CO 80116-8780
(303) 660-9290
Global Propane Purchases:
2014: 797.7 gal @ $1.60, $1.70
2015: 1,901 gal @ $1.80, $1.60, $1.30
2016: 2,090 gal @ $1.20, $1.30
2017:  1,735 gal @ $1.40, $1.50
Two 1,000 gallon underground propane tanks were purchased from AmeriGas Account Manager Mila Sacket; the tanks were delivered and installed by Pepe from AmeriGas in Colorado Springs on November 2012 (tank closest to the river) and the second on March 2013. Cathodic testing is recommended.
Fuel level can be monitored from inside the house via the Wesroc RMS that AmeriGas installed; the system transmits fuel level for each tank to the Base Unit that is just inside the kitchen pantry door to the left.
AmeriGas
3709 N Nevada Ave,
Colorado Springs, CO 80907
(719) 633-7791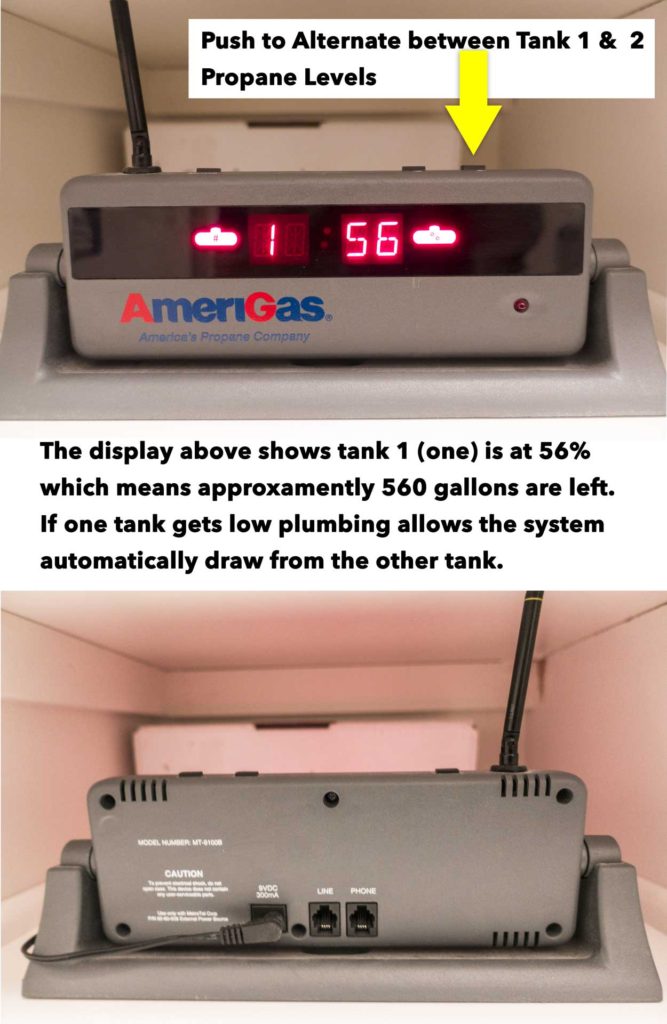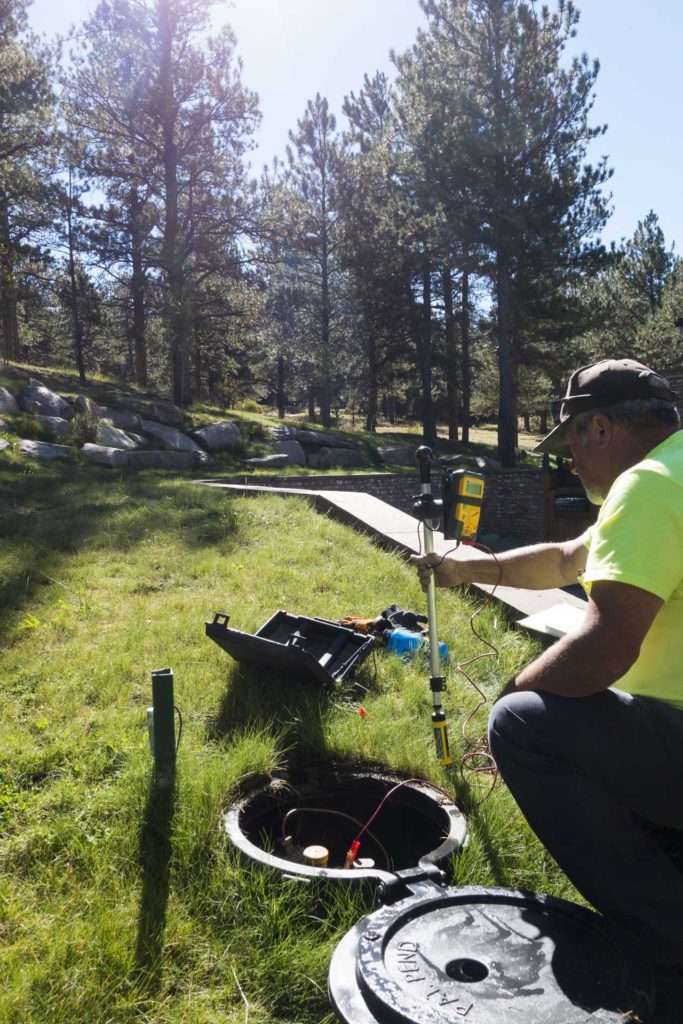 Cathodic Protection
Tank-to-Soil Potential Test conducted by Amerigas of Colorado Springs to indicate condition of cathodes.